The Nigerian gospel music sensation unveils inspirational masterpiece – "Emerged''.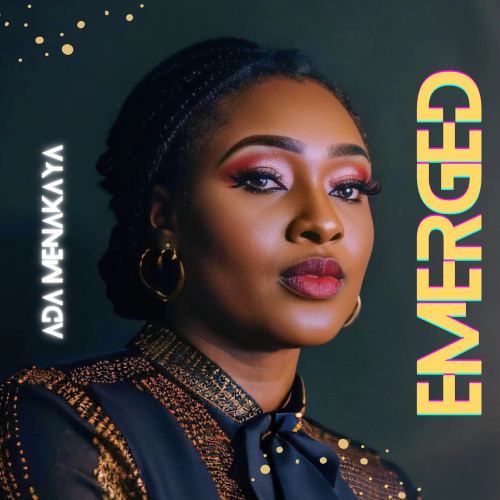 Nigerian gospel artist – Ada Menakaya is set to captivate audiences worldwide with her latest musical offering, the soul-stirring 14-track album – "Emerged".
Overflowing with heartfelt lyrics and soulful melodies, Ada's exceptional talent and unwavering faith shine through in every note, making this release a true testament to her musical prowess.
Ada Menakaya's Emerged is a spiritual journey set to music, touching on themes of hope, faith, love, and divine help and blessing. With a voice that resonates with authenticity and purpose, Ada brings a fresh perspective to the gospel music scene, blending contemporary soundscapes with timeless messages of faith.
The album features an array of tracks, each carefully crafted to evoke emotion and inspire listeners on their Christian Journey.
Emerged Album Tracklist
Heavenly Reign
Lifted High
My Savior Lives
Unchanging Love
Mighty God
Grace Abounds
Overflow
All I Need
King of Kings
Forever Faithful
Worthy Is Your Name
Your Presence
I Belong to You
Emerged
The tracks from Emerged are now available on all major digital platforms, including iTunes, Spotify, Audiomack, Soundcloud, Boomplay, and more.
Fans can also enjoy the music on various social media platforms, allowing them to share Ada's uplifting message with their communities.
Speaking about the album, Ada Menakaya expressed her gratitude and excitement, saying, "Creating 'Emerged' has been a labor of love and faith. I believe that these songs carry a message of hope and encouragement for everyone who listens. It is my prayer that this music touches hearts and uplifts spirits."
About Ada Menakaya
Ada Menakaya is a renowned Nigerian gospel artist known for her powerful vocals and inspirational songwriting. With a career spanning over a decade, Ada has touched the hearts of audiences worldwide with her soul-stirring music.
Her deep-rooted faith and unwavering dedication to spreading the message of love and hope through her music have earned her a special place in the hearts of gospel music enthusiasts.
For media inquiries, please contact: [email protected] | 08036964063