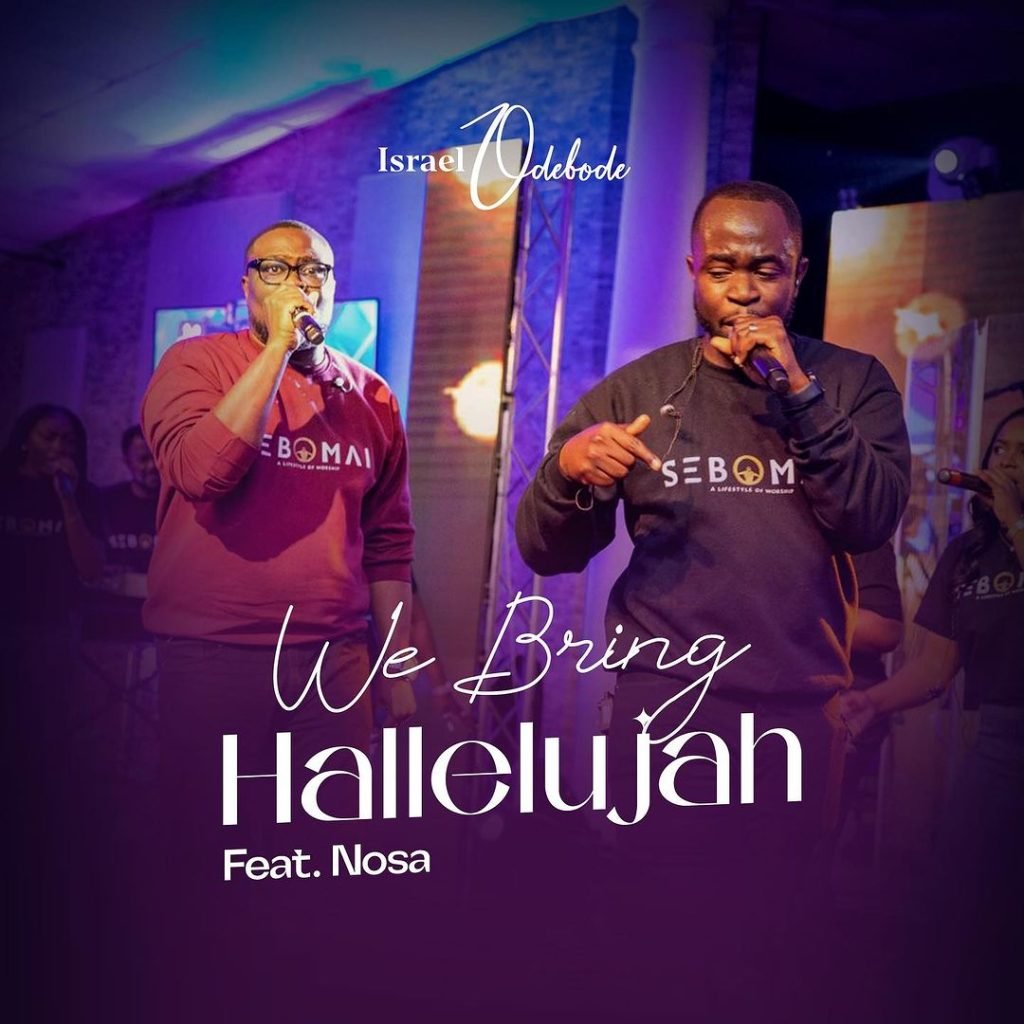 "We Bring Hallelujah" by Israel Odebode is a declaration of thanksgiving to God Almighty. Hallelujah is a shout of praise, it is a sound of victory; it is a song of praise.
Speaking on the brand new timely release, Israel Odebode comments:
"The song was birthed out of a scripture: Psalms 100:4-5, where I believe the Lord was making me understand the expectation when entering His gates and courts of His temple.
Release yours now, and experience God in a mighty way! What a blessing, featuring my beloved brother, Nosa on this one!"
"We Bring Hallelujah" was recorded live at Sebomai 5.0 which was held few months ago in the United States of America.
Stream "We Bring Hallelujah" by Israel Odebode & Nosa on all online platforms HERE
Production Credits:
Songwriter: Israel Odebode
Featured Artist: Nosa Omoregie
Music Producer: Greenwox
Mixing & Mastering: Outluk Mix
Video Director & Editor: Idris Quadri of IQ Studios
WATCH OFFICIAL LIVE VIDEO BELOW:
Lyrics: Israel Odebode – "We Bring Hallelujah" Feat. Nosa
Pre-Chorus:
We bring Hallelujah
Hallelujah
Oh Hallelujah
To your gates
We bring Hallelujah
Hallelujah
Oh Hallelujah
To your courts
Chorus:
Halle le le le
This is the highest praise
Hallelujah
Halle le le le
The sound of victory
Hallelujah
Bridge:
For the Lord is good
His mercy's everlasting
Everlasting
For the Lord is good
His mercy is for ever and ever
Connect
Instagram: @iamisraelodebode
Twitter: @israelodebode_
Facebook: Israel Izzy Odebode
Website: www.israelodebode.com
Email: [email protected] | [email protected]