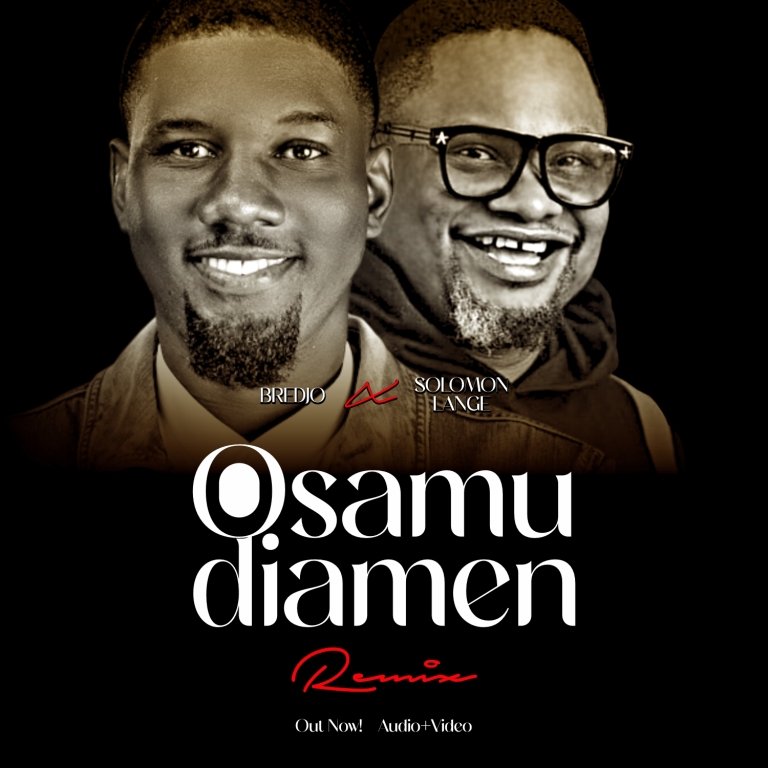 Music minister Bredjo releases the remix of yet another blessed song titled "Osamudiamen" (Remix) featuring one of Nigeria's famous gospel music minister Solomon Lange. This has been on the waiting list of many across the globe.
Get ready to experience an electrifying praise anthem that will fill your heart with confidence and joy!
Introducing Osamudiamen Remix, a powerful collaboration between two gifted gospel artists, Bredjo and Solomon Lange. This song is more than just music; it's a reminder of God's unwavering love for us, especially in times of need and desperation.
As the captivating melodies and soul-stirring lyrics surround you, you'll find assurance that you are never alone as a beloved child of God. Whenever you face life's hurdles, this song becomes your strength, a constant reminder that He is with you, guiding you every step of the way.
Join in this proclamation of faith and let the energetic praise jam infuse you with the courage to fearlessly pursue God's purpose for your life.
With "Osamudiamen Remix," you'll discover the confidence needed to overcome any challenge and embrace life's journey with enthusiasm.
WATCH "OSAMUDIAMEN REMIX" OFFICIAL VIDEO BELOW: