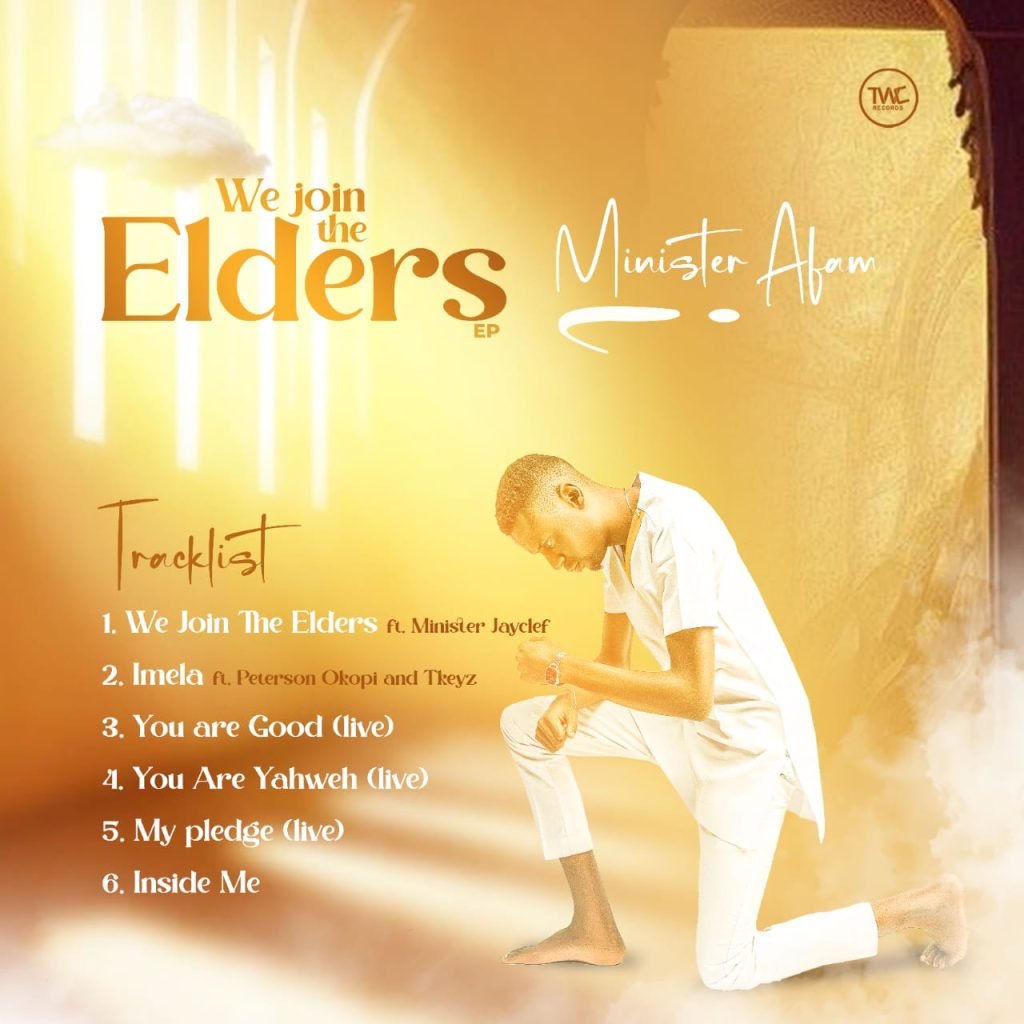 Music minister and worship leader Minister Afam is out with his debut EP titled "We Join The Elders".
This spiritually uplifting collection of songs would resonate deeply with listeners, offering a transcendent journey through faith and devotion.
The 6 track EP opens with the rousing and inspirational "We Join The Elders," setting the tone for a transformative musical experience.
 Each subsequent track, including "Imela," "You Are Good," "My Pledge," "You Are Yahweh", "Inside Me" and the title track "We Join The Elders," carries a unique message of Worship, alignment and total revival.
Minister Afam's rich and soulful voice, coupled with heartfelt lyrics, promises to uplift the spirits of all who listen.
We Join The Elders is not just an EP; it's a spiritual journey that invites listeners to connect with their faith and find solace in the presence of God.
EP available on all major streaming platforms.
Connect with Minister Afam
Instagram: @ministerafam
Twitter: @ministerafam
Facebook: Afam Emmanuel