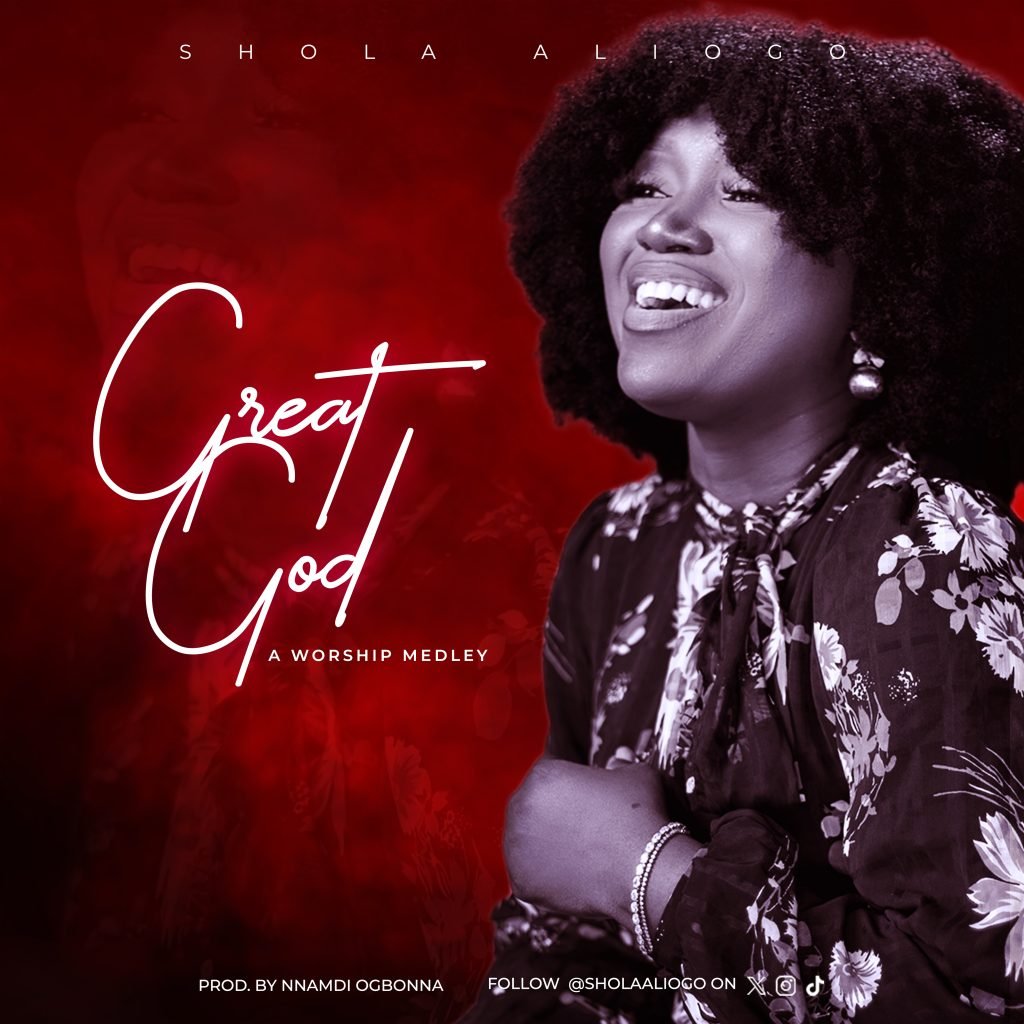 "Great God" by Shola Aliogo is a beautiful medley of three songs named "God Can", "Do What Only You Can Do" and "You Are So Great".
All inspired by the awesomeness of God and his ability to do extraordinary things for his children.
The Bible says in Psalms 34:19 that many are the afflictions of the righteous: but the LORD delivereth him out of them all. Whenever we go through these challenges, it is with the mind that we are already overcomers. No situation can change who God is or what he can do.
These songs are songs of praise, worship and prayer and will definitely bless the soul and most importantly reverence God as the Almighty and Great God.
"Great God" was produced by Nnamdi Ogbonna.
About Shola Aliogo
Shola Aliogo is passionate about music and God. She developed interest in pursuing music right from the children's choir as a child. She has been pursuing music for more than 12 years. Her desire to share her music with the world and for people to be blessed and have an encounter with God led her to participate in several auditions to make this dream come through.
In 2010, she registered for SPAN "Run the Mile" competition and came 3rd. This experience was amazing for her because that's when she knew that it was possible for her music to reach out to the world.
In 2016, she released her first singles titled "Mighty God" and "Too Much" featuring Gaise Baba. In 2018, she released another single titled "My Praise".
Additionally, Shola is an HR Professional and when she is not busy with HR or music, she is spending quality time with her husband and three lovely children.
Connect with Shola Aliogo
Instagram | Threads | Facebook | Tik Tok: @Shola_Aliogo
X (Twitter): @SholaAliogo
LinkedIn: Adeshola Aliogo