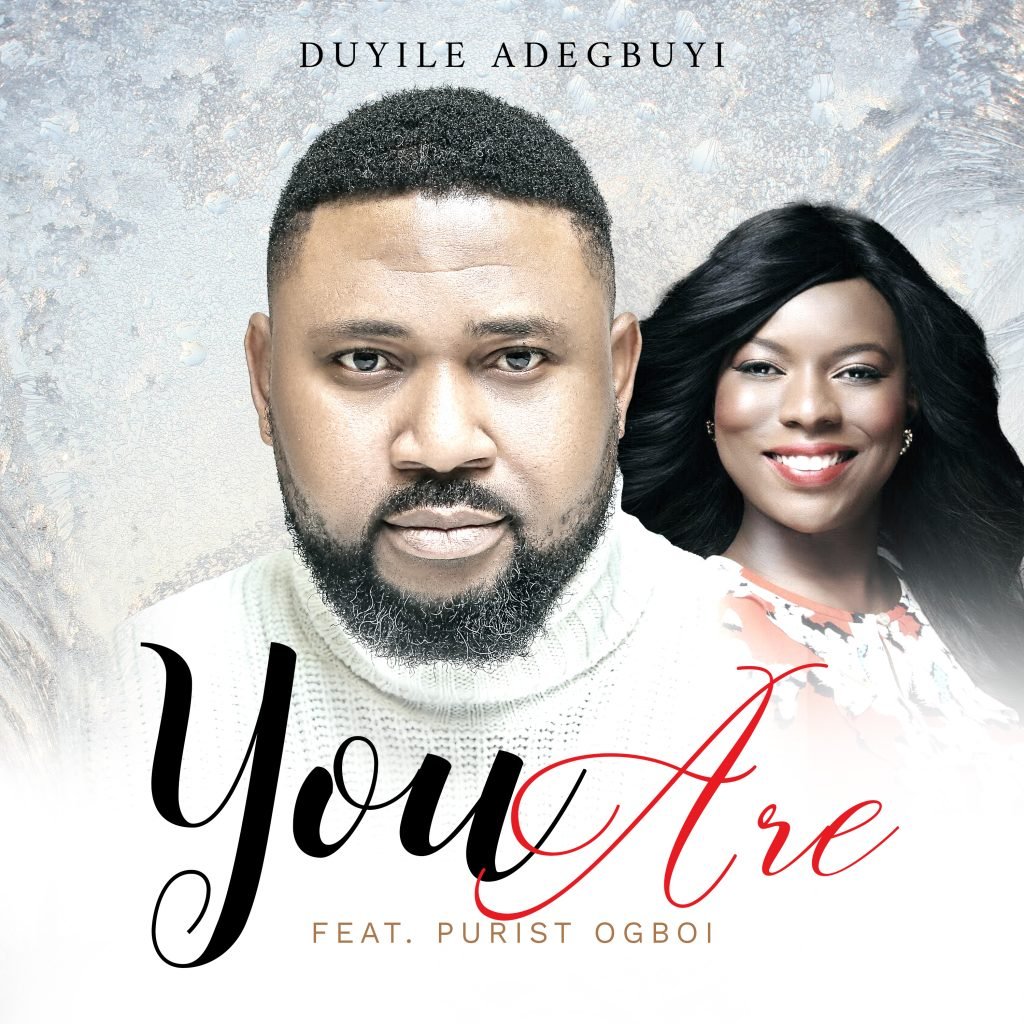 Minister Duyile Adegbuyi's latest music release entitled "You Are" is an uplifting single proclaiming the majesty of God and it features vocal powerhouse, Purist Ogboi.
The verses — "You are the mighty God" and "You are the awesome God" emphasize God's magnificent power and awesomeness. As the song unfolds, listeners are treated to an evocative chorus, drawing deep reverence to "You are Holy Yahweh" and "You are the great I AM," presenting God as the timeless essence of existence, from the past to the future.
"The One, who was who, is and will be," the song declares, encapsulating the eternal nature of God. The track gradually builds with repeating phrases that lead to uplifting modulations, emphasizing the attributes of God as the living God, a defender, and a source of resurrection and life.
Duyile Adegbuyi shares, "This song is a reflection of my personal connection with God and the infinite ways He reveals Himself to us every day. I hope listeners find comfort, strength, and a deep sense of spirituality as they engage with the lyrics and melodies."
"You Are" is now available on all major streaming platforms, including specific platforms like Spotify, Apple Music, YouTube, etc.
WATCH OFFICIAL VIDEO BELOW:
Produced by Evans Ogboi (for Simplicity Records, UK)
Video Director: Duyile Adegbuyi
About Duyile Adegbuyi
A power packed singer, gospel artiste, worship leader, songwriter, Pastor and a real estate developer based in the United Kingdom.
He conveys his intentions and the Gospel of the Lord with his beautiful voice. His artistic inspiration is not only to help believers release emotional burdens or stress but also to depict how they need to interpret their surroundings and respond to them in light of the word of God. His atmospheric, ambient sound has proven highly influential.
His music tells a story and enlightens his listeners with the true message in the scriptures, and his lyrics are always fascinating, motivating, unique, and filled with the love of God.
Connect with Duyile Adegbuyi
Instagram & Threads: @DuyileAdegbuyi
Facebook: Duyile Adegbuyi
Twitter: @AdegbuyiDa
Tik Tok: @DuyileAdegbuyiOfficial
YouTube: Duyile Adegbuyi