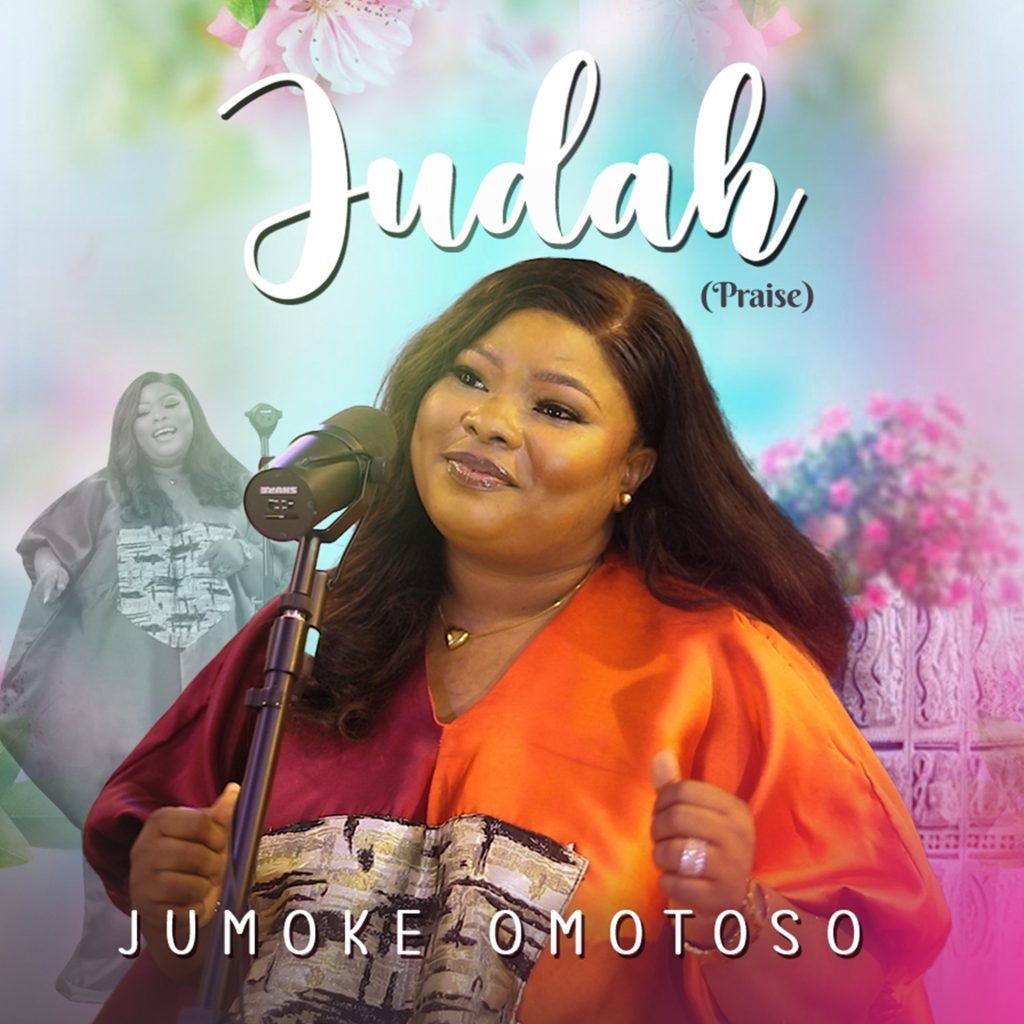 Music minister, Jumoke Omotoso has officially unveiled her debut 8-track album, "Judah" (Praise), now available on all major music streaming platforms.
"Judah" (Praise) is a soul-stirring compilation, as described by Jumoke herself: "This album is a heartfelt expression of gratitude and praise, blending the songs that have been a blessing to me over the years with the most revered Gospel Waka Songs."
Each track in "Judah" (Praise) is a melodic journey, promising listeners an immersive experience that transcends musical boundaries.
From the heartfelt worship of "Iba" to the uplifting rhythm of "Judah" Jumoke Omotoso's debut album is a rich tapestry of spiritual resonance.
Artist Brief:
Olajumoke Adesola Omotoso is a Nigerian gospel singer-songwriter, speaker, and entrepreneur. She started singing at age 8 in her church children's choir but only fully began her singing ministry in 2011. In 2019, she released the hit single "You do Well". Olajumoke was born in Agege, Lagos and hails from Abeokuta, Ogun State. She attended Beckley College of Music, where she graduated with Honors in Songwriting. She had also attended the University of Lagos, studying Business Administration. Since breaking into the gospel scene, she has been featured and worked with a number of gospel music projects.
When she is not in the studios working on new hits, Olajumoke gives expression to her other passions. She is an astute and very successful business entrepreneur and a philanthropist. Core at the heart of her philanthropy is her ministry with teenagers and young adults .
In 2015, she envisioned and began a ministry for reaching out to the less privileged, called "Meet a Need", an outreach arm of the Jumoke Omotoso brand.
She has released a couple of sonorous singles such as "Titilai," "You Do Well," "Waka Gospel Medley," "No Other," "Jingulu Beeli" and "Jingulu Beeli Remix" (Jingle Bells), "Gratitude" and "Gbekele."
Connect with Jumoke Omotoso:
Facebook: Jumoke Omotoso
Instagram & Threads: @TheJumoke
Twitter (X): @TheJumoke_
Tik Tok: @TheJumoke_