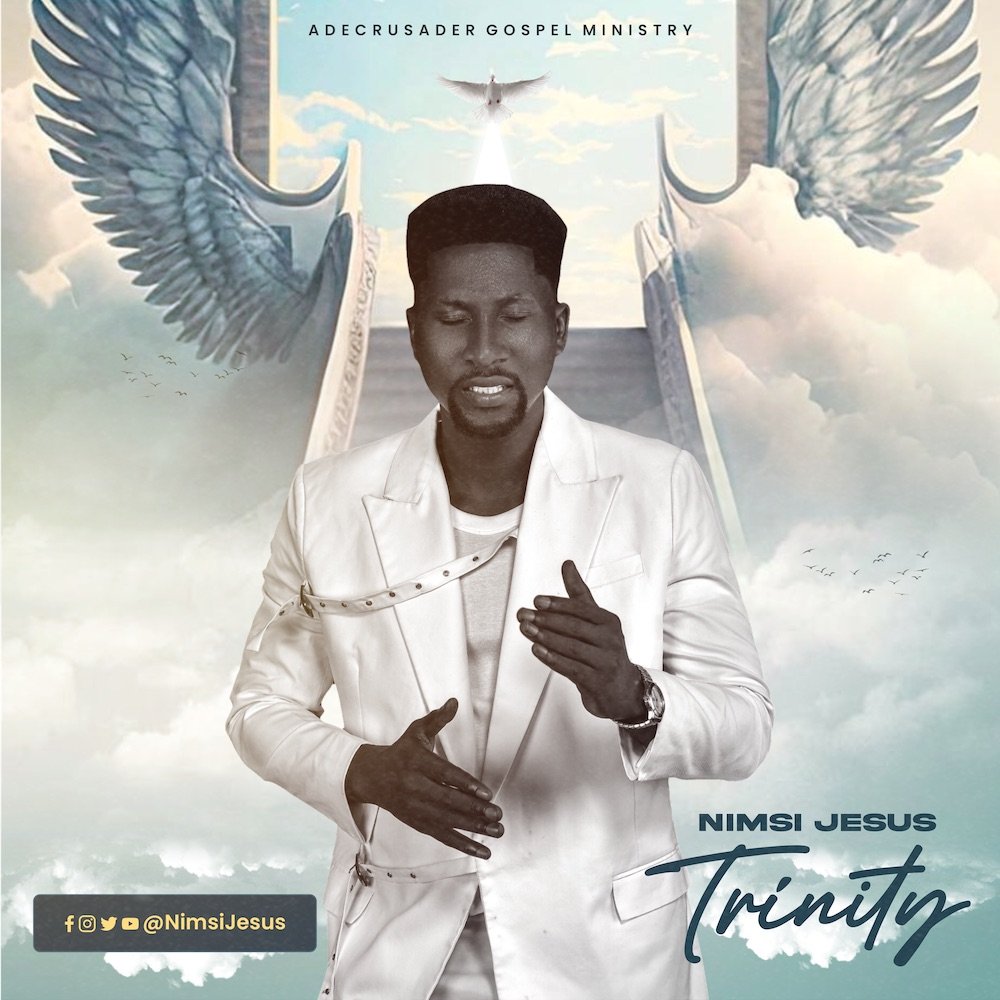 Preacher and music minister – Nimsi Jesus set to ignite souls with a new song titled "Trinity," accompanied by a very captivating video.
The powerful worship song is to always ignite souls to express their gratitude to God.
According to the minister, "The powerful worship song is to always ignite souls to express their gratitude to God. Even if others don't understand you, God rejoices over you with gladness."
Nimsi Jesus, who doubles as the leader of AdeCrusader Gospel Ministry Movement, notes that though the current situation in the country is enough to demoralize people, however, he charges all and sundry that it is the best time to get God's attention through intense worship for total restoration.
"We all know that Nigeria is in a critical state and the best way to save this nation is to get God's attention because He is the only answer to all challenges and aspirations. So, the best way to get His attention for a speedy answer is through exclusive worship. This is the revelation behind my new work as a channel to get God's attention." – He mentions.
"Trinity" is a song of exclusive worship to Jehovah and it will ignite souls to express gratitude to God.
Speaking on his music journey, Nimsi Jesus started in church when he was 11 years old. He took secular music seriously around 2013, but God's grace eventually found him and turned him into a gospel minister of the Word.
In his words, "God was not involved in my career as a secular musician. I waited for eight years to grow into who Jesus Christ wanted me to be. While undergoing my ministry training without the hope of ever singing again, the Lord spoke to me and added music to my ministry."
The celestial minister as he calls himself is one of the very few talents that has continued to prove that the denomination is blessed to populate the kingdom with spirit-filled tunes.
In his quest to connect more with his fans, Nimsi Jesus has also launched #TRINITYCHALLENGE @nimsijesus, where fans will send a shot video of the rendition of the new song on any of his social media platforms.
Watch "Trinity" (Official Video) below: