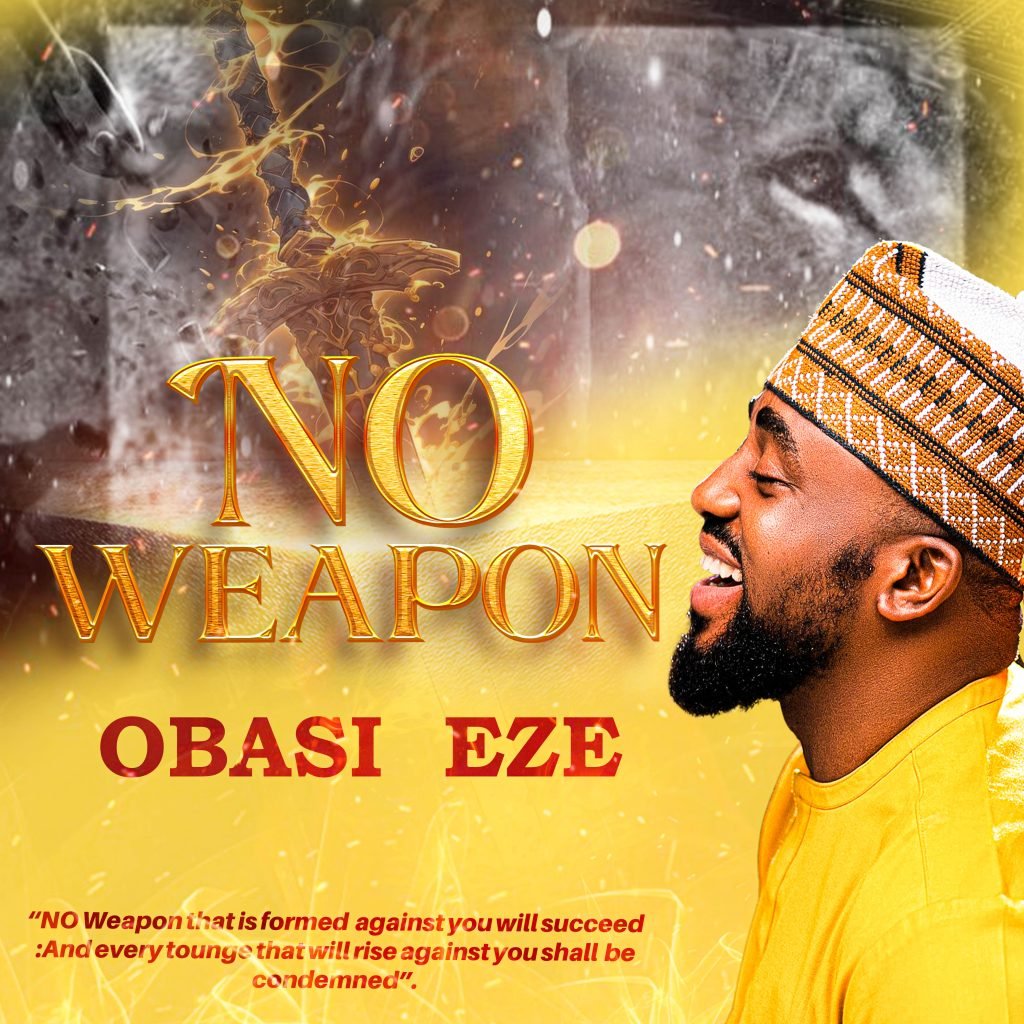 Multi-talented Gospel music singer and recording artiste, Obasi Eze is out with an uplifting new single titled, "No Weapon".
The song fused with a unique and soulful musical style, dynamic melodies, and heartfelt lyrics, "emboldens the Christian community in the face of adversity and celebrates their unwavering faith in Christ."
Speaking on the song, Obasi says; "This is a song that ignites unwavering hope and inspires listeners to stand firm in their faith."
"In an era where challenges and attacks on the Christian faith persist, this sound serves as a declaration of resilience, strength, and victory for believers worldwide.
It resonates with those who have experienced or witnessed the Christian community's plight and showcases their refusal to succumb to fear or intimidation." – he continues.
"This inspirational anthem boldly proclaims that Christians are unshakable and united in their identity through Christ. The song serves as a powerful reminder that despite the challenges faced, believers possess the inner strength to overcome any obstacle and emerge victorious." – Obasi Eze concludes.
By releasing this extraordinary single, he aspires "to uplift and encourage Christians across the globe," reminding them of their indomitable spirit and invincible identity in Christ.