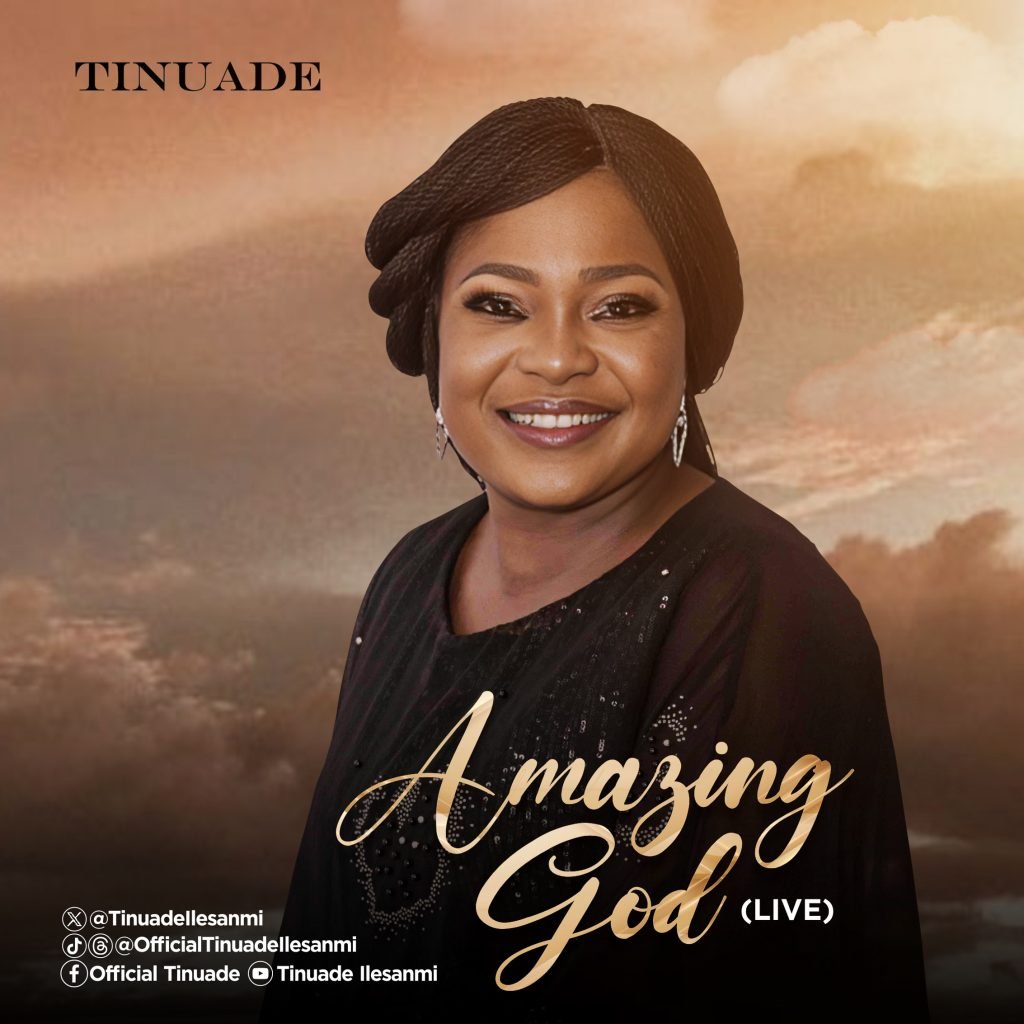 Minister Tinuade's "Amazing God" (Live) is a divine revelation captured in a musical masterpiece that leaves no room for doubt that God is, unquestionably, amazing.
This stirring melody was born during one of her vocal rehearsals, a moment when the Lord's inspiration flowed through her, shaping the lyrics that have now touched the hearts of many.
In her own words, Minister Tinuade explains, "As I worked on the lyrics, I was overwhelmed by the realization of how immense our God is, and yet, He resides within the hearts of His children. His creative power radiates His awesomeness, visible in every corner of creation — the sea, the ocean, the sun, the moon, the entire universe, and all living creatures. All these elements come together to showcase His glory and beauty. In light of this, I have nothing more to say than to call Him an amazing God!"
With the live recording visuals of "Amazing God" Minister Tinuade invites viewers to witness the awe-inspiring beauty of God's creation, amplifying the song's message that indeed, God is amazing.
reaffirms Minister Tinuade's unwavering commitment to using her musical talents to connect people with the divine. She not only ministers but elevates spirits, leaving an indelible mark on the hearts of all who hear her music.
WATCH LIVE VIDEO BELOW:
Tinuade – Amazing God (Live) – Lyrics
Verse 1:
You're so big
Yet you live inside of me
You came down
To be a man just to save me
Your hands hold the sun and the stars from falling
That's how you hold my feet from stumbling
Amazing God
Amazing God
Amazing God you are
Amazing God
Amazing God
Amazing God you are
Amazing God
Amazing God
Verse 2:
You made the oceans
And they wave to you in worship
You made the heavens and the earth
By the words of your mouth
Your hands hold the sun and the stars from falling
That's how you hold my feet from stumbling
Amazing God
Amazing God
Amazing God you are
Amazing God
Amazing God
Amazing God you are
Amazing God
Amazing God
Bridge:
You keep my feet
From stumbling, stumbling
Amazing God
Amazing God you are
Amazing God