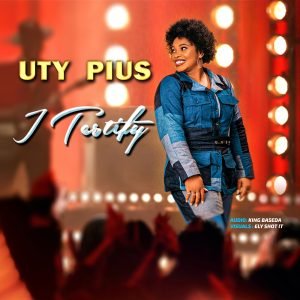 Uty Pius has once again captivated audiences with her soul-stirring music as she unveils her latest music video – "I Testify".
"I Testify" is a beautifully crafted composition that melds powerful lyrics with Uty's signature emotive vocals. The song's uplifting message of testimony and triumph over adversity resonates with listeners from all walks of life.
The accompanying music video was directed by Ely Shot. It is a visual masterpiece that complements the song's themes perfectly. Through symbolic imagery and evocative storytelling, the music video brings to life the song's profound message of testifying to the goodness of the Lord.
With a distinctive voice and a passion for sharing her faith, Uty Pius is an acclaimed Gospel artist known for her heartfelt music that touches the souls of listeners worldwide.
.