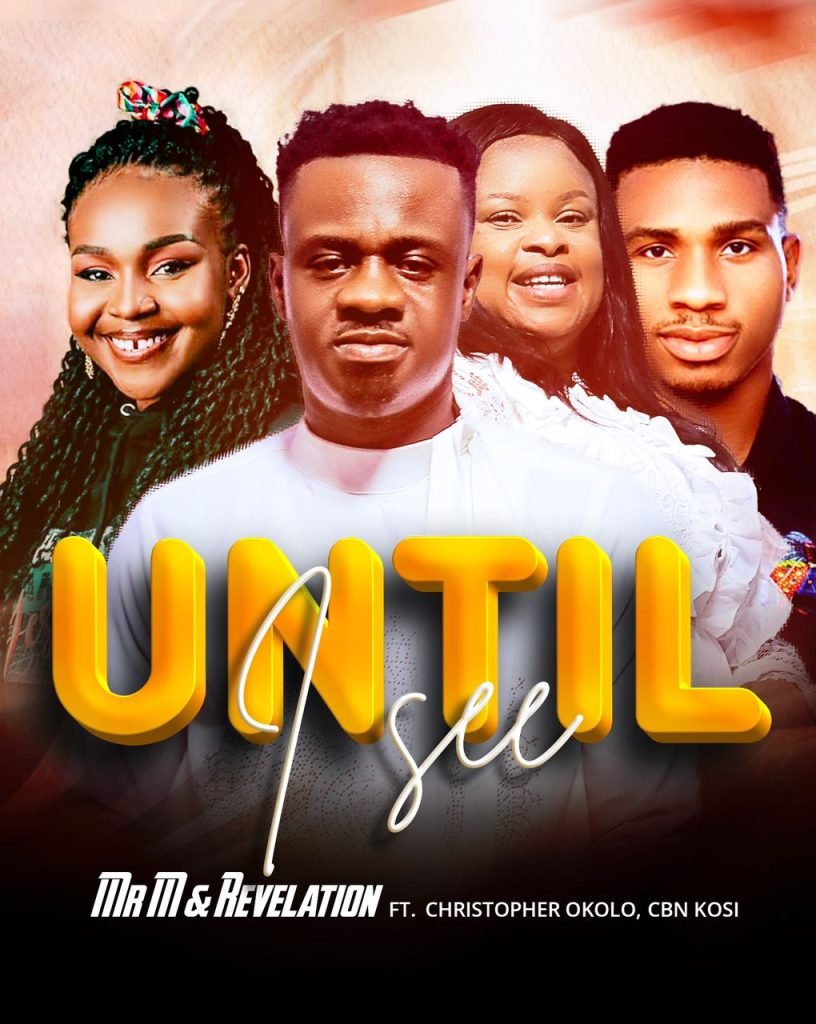 Mr. M & Revelation comes through with another spirit song titled – "Until I See". The song features Christopher Okolo & a protege of the Mr. M & Revelation team CBN Kosi.
Are you worn out, dried up and searching for something more? Stir up your spiritual hunger. Are you satisfied with the status quo, get out of the norm, launch into the deep with Until I See.
"The eyes of the Lord search the whole earth in order to strengthen those whose hearts are fully committed to Him." 2 Chronicles 16:9
Close out to the distractions within and seek more of Him. Come draw from the well of the living God.
WATCH VIDEO & DOWNLOAD MP3 BELOW: